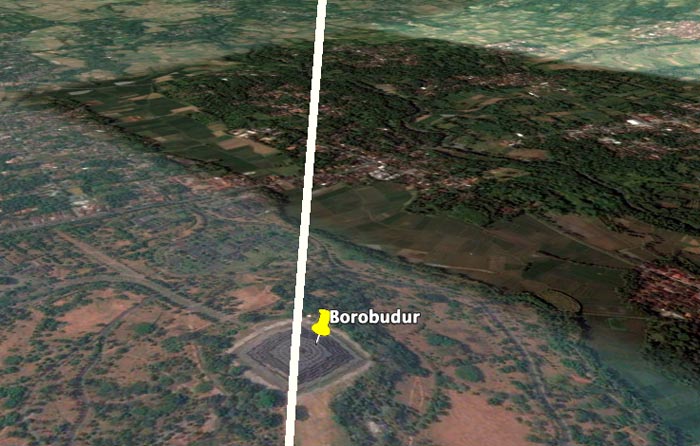 While in New Zealand I took the time to investigate one of the most profound sacred sites in the southern hemisphere, if not the world. Kura Tawhiti, otherwise known as Castle Hill, is a major hill temple consisting of esotic limestone blocks, some 50-feet in height. Each was used as a 'classroom', and the pilgrim would move further up the hill to another stone as they learned their wisdom. The site is said to be as old as the Waitaha, the spiritual race which occupied New Zealand before the Maori.

Initially I was looking for geographic connections to Castle Hill on the opposite side of the world. I noticed that early Maori art is almost indentical to ancient Celtic, particularly in its use of spiral flourishes. In fact the two styles of spiritual art are practically identical. The Celtic influence originally extended to wnat is today northern Spain and Portugal, and if you traced a straight line from Castle Hill through the Earth you end up in northern Spain. In the province of Galicia, to be exact. And this is where the fun begins.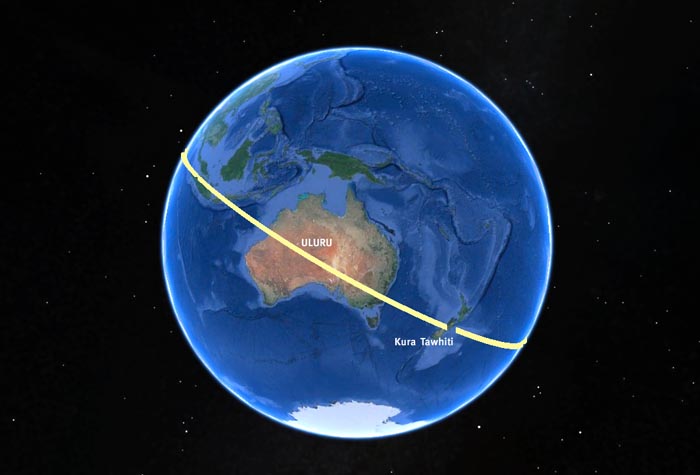 Take a line from Castle Hill and aim it at the nearest known landscape temple. In this case, Uluru, or Ayers Rock in central Australia. If you continue that ley you will reach one of the most beautiful temples on Earth: Borobudur in Java.

If you keep extending the line you will then cross Asia, the Ukraine, central Europe, and eventually arrive in Galicia, at an ancient place of veneration called 'the field of stars'. The Romans named it Campo Stella. Today it is one of the most famous pilgrimage places, Santiago de Compostella.

Length of ley? A whopping 11,500 miles.

Return to Alignment.