According to popular belief the large earthen mounds — tumuli — are supposed to be burial sites. Except that of all those excavated, less than 30% actually yielded human remains. The rest contained… nothing. Clearly they were built with another purpose in mind.

The above film shows a time-lapse sequence of energy measured at a particular mound at the Sanctuary in Wiltshire, England. It reveals how the mound generates an energy field like ripples, and how this field is defined by an invisible geometric matrix.

These mounds, which date as far back as 4500 BC, are known in folklore to be places of the faery realms, doorways to the Otherworld, and associated with altered levels of perception and dream states. Their cousins — the stone circles and dolmens — have already been proven beyond doubt to be repositories of earth energy. A number of peer-reviewed scientific experiments — notably the Dragon Project, the consciousness projects by Princeton Engineering Anomalies Research, and the work of the late physicist John Burke — were able to measure the movements of electromagnetism at temples and other sacred sites, including one case where a magnetomer visualized this force spiralling into the Rollright stone circle.

What fascinated me was, could the mounds also be markers of such energy?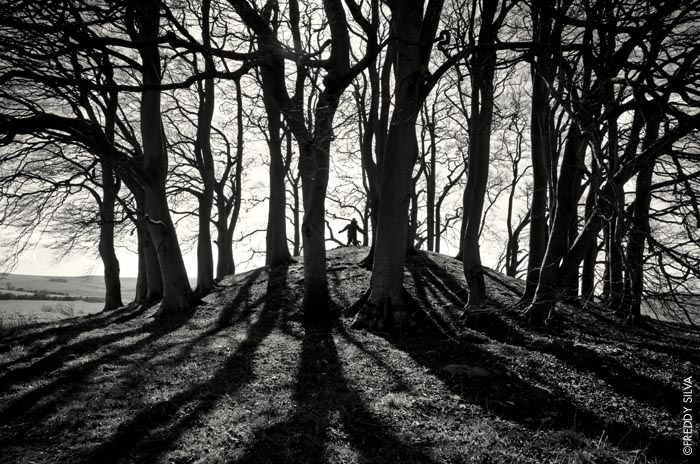 Typical mound or tumulus, encircled by trees, as was the practice during Druidic times.